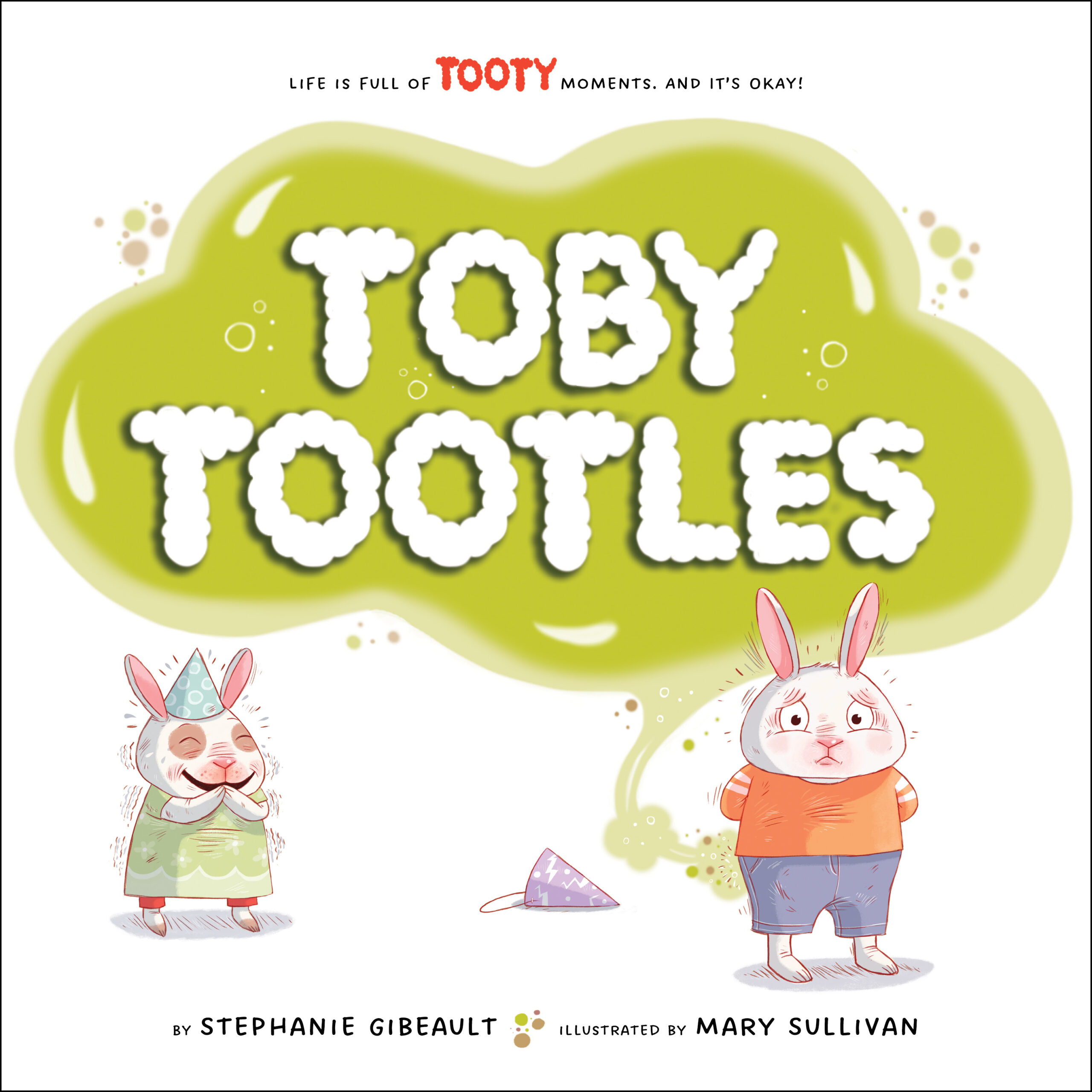 Illustrated by Mary Sullivan
Published by Sleeping Bear Press
A sweet and funny lesson on how to handle life's hiccups and other unexpected "eruptions."
Toby is having the best birthday party ever until an accidental toot draws unwelcome attention and teasing. Poor Toby—he is so embarrassed! And now everyone is calling him "Tootles." To get out from under his cloud of shame, Toby goes to visit his grandmother, hoping to get some sympathy and understanding. But as it turns out, Grandma is a bit of a gasbag herself with her own windy issues. She toots not once, not twice, but THREE times during Toby's visit. And she's not even embarrassed about it! But Toby is. He's embarrassed by her and for her. It's only when Toby is facing another digestive episode that he realizes maybe it's time to follow Grandma's lead and not let little things get in the way of enjoying life. After all, gas happens!
Picture book for ages 5 to 8.
Praise for Toby Tootles:
"The simple message is one that readers of all ages should embrace...Three toots for an intrepid hero who conquers embarrassment with aplomb."

"Drawn in muted pastels with an overtone of gaseous green, the rotund, anthropomorphic bunny and his animal friends are adorable enough to offset the 'ewww' factor with a counterpoint 'awww.'"

"This is a humorous approach to a necessary topic and Mary Sullivan's hilarious pastel illustrations are just right. I loved the look on Toby's face. Who hasn't had a child fart during story time, and the rest of the group act like the world has ended? Pull out this book to deal with the situation with humor."

Puget Sound Council for the Review of Children's and Young Adult Literature

"I was a nervous, self-conscious child who would've benefited from this reassuring book that encourages readers to laugh at themselves a little and have fun rather than taking things so seriously. I'm so glad this book exists for child readers now! Highly recommended for classrooms, libraries, and homes everywhere!"

Jolene Gutiérrez, teacher-librarian and author