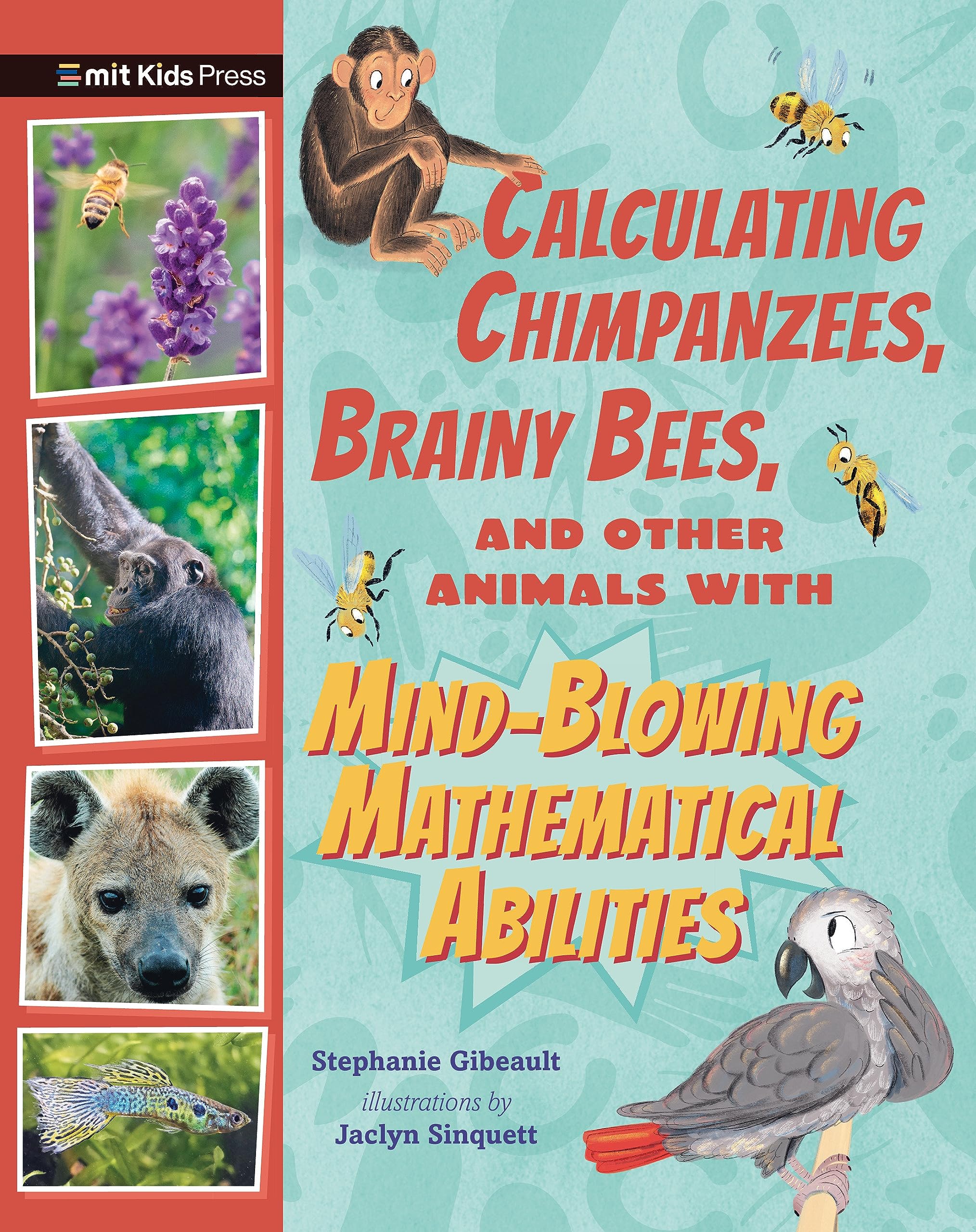 Calculating Chimpanzees, Brainy Bees, and Other Animals with Mind-Blowing Mathematical Abilities
Illustrated by Jaclyn Sinquett
Published by MIT Kids Press/Candlewick
Coming April 30, 2024!
What if your pet fish could help you with your math homework? Does that seem far-fetched? Well, your guppies can't do algebra, but they do have a number sense – probably more than you'd expect. In fact, scientists are discovering all kinds of animals have surprising mathematical abilities. From judging quantities, to counting, to understanding zero's place on the number line, there are many ways to use and interpret numbers. Calculating Chimpanzees, Brainy Bees, and Other Animals with Mind-blowing Mathematical Abilities explores five mathematical concepts and the animals who use them.
Nonfiction for ages 8 to 12.